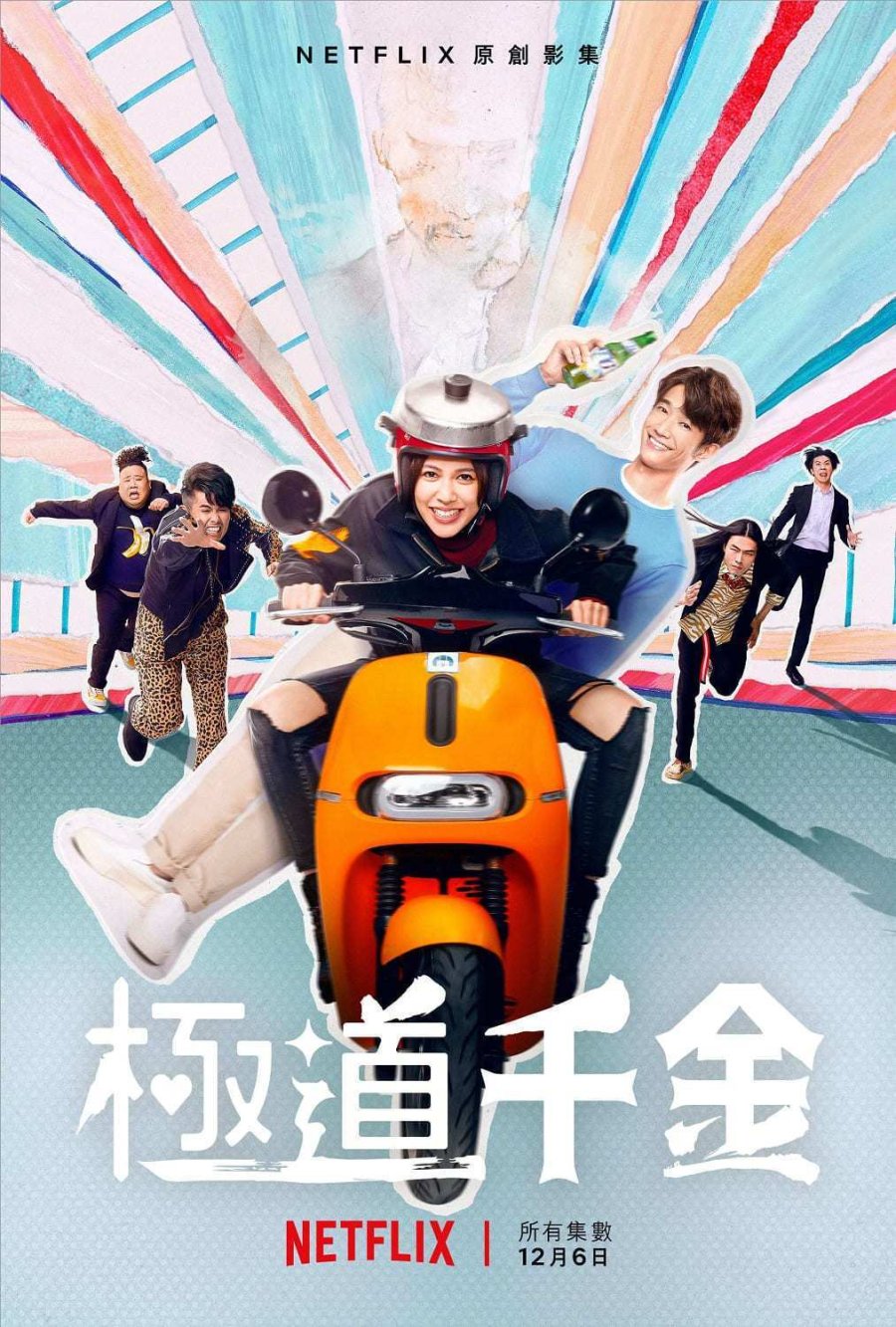 Triad Princess was one short drama that was such an enjoyment from start to finish. The plot was cliché though but it was still really enjoyable. The story was about Angie (played by Eugenie Liu), a daughter of Taiwan's biggest and strongest gang's boss. She excelled street fights and always had knife and gun on her body to defend herself (LOL). She was actually a softie. She fangirled over an actor named Yi Hang (played by Jasper Liu) for years. Yi Hang was an extremely popular actor in Taiwan, well-loved by everyone. On the outside he seemed to have one perfect life but he's actually a loner.
Angie took a job as an undercover bodyguard of Yi Hang's onscreen girlfriend. Days after working for the girlfriend, Angie finally met Yi Hang. They easily became friends and at one point they fell in love with each other. I spoiled the story too much.
The plot wasn't something that's original but the writer packed it very wittily and therefore the whole series was really enjoyable. Even though the series only had 6 episodes (30 mins each!), the writer packed EVERYTHING in. When I look back at it, the writer had so many things for this drama. This blew my mind. The writer did a good job at explaining things and therefore I felt like there's no unanswered question.
The romance was rushed, but again, they only had 3 hours to begin with so I think we can gloss this over. I actually appreciated it that the writer also gave us some side characters story even though TP only ran for 3 hours but we got some good side characters stories. For example, Ling Yun (played by Cecilia Choi) and Sophia (played by Tien Hsin)'s stories were actually touching. Ding Ding and Gui (played by Hung Yan Siang and Chang Zhang Xing, respectively)'s story was a bit unnecessary though.
The ending was kinda cute. Everyone had their own happy ending except the 2 people who joined hands to harm Angie. With this ending, if they wanted to make a season 2, they could easily start the story from this point which I honestly think clever. Since it's Netflix's original series and Netflix seems to love making everything in season so I think there's a possibility of season 2.
Now the acting. There wasn't any particular scene or actor that I noted that delivered bad acting whew! Everyone did a good job at their respective role and the acting was also believable.
As a whole
A nice watch to kill time. It's only 3 hours long. The plot wasn't something phenomenal but definitely great. The writer packed so many things in just 3 hours which I found impressive. Totally a recommended series.
Final score: 8.5 out of 10
Will I watch it again? YAS!!
The official trailer belowww